Oklahoma Attorney Explains Why Distracted Driving is Costly for Employers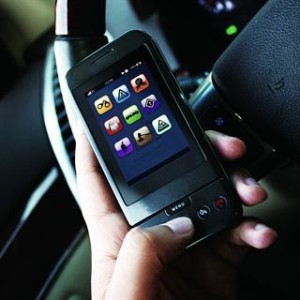 Q: There have been an increasing number of big judgments against employers whose employees have been involved in distracted-driving accidents while on the clock. What is contributing to these cases?
A: In many of these cases, the employee's use of a cellphone or mobile device has been cited as the cause of the accident. A jury ordered an employer to pay $21.6 million to the family of a Florida woman who was killed when an employee in a company car rear-ended her because he was distracted and didn't react when traffic slowed. A federal magistrate ordered an Alabama trucking company to pay $18 million because of an accident that happened when one of its drivers reached for a cellphone. An Arkansas lumber company was ordered to pay $16.1 million after its salesman caused an accident that crippled a 78-year-old woman.
Q: What steps should employers take to avoid or limit their exposure for distracted driving accidents?
A: All employers — not just those whose employees drive as part of their jobs — should not only have clear cellphone usage policies in place, but also take steps to train and educate employees on the policies and on the known dangers of cellphone use while driving. The best policies should extend beyond the requirements of state and local laws, and you should be very strict in enforcing them.
Q: What elements should be included in a distracted-driving policy?
A: Clearly state that it's against company rules to text, email or use a handheld phone or communication device while operating a company vehicle, driving a personal vehicle for business use, or using a company-issued communication device while driving. Consider prohibiting the use of hands-free devices except in emergency situations. When essential calls must be made, instruct employees to pull off the road to a safe place.
Require employees to acknowledge in writing that they have read and will comply with the policy. Let employees know they are liable, too. Include a statement in your policy that employees bear sole responsibility for liability incurred from traffic violations or accidents involving the use of a cellphone or other electronic device while driving.